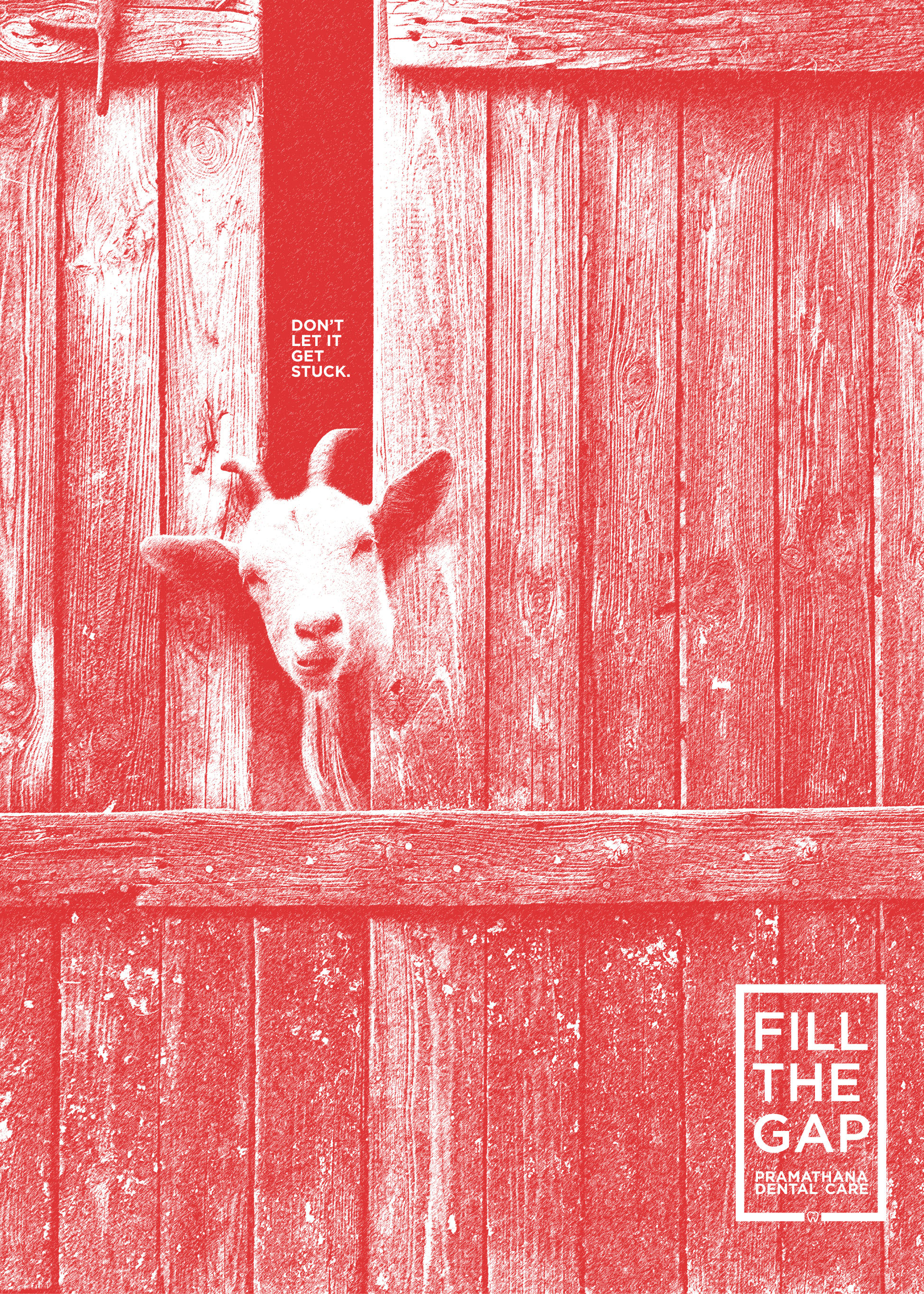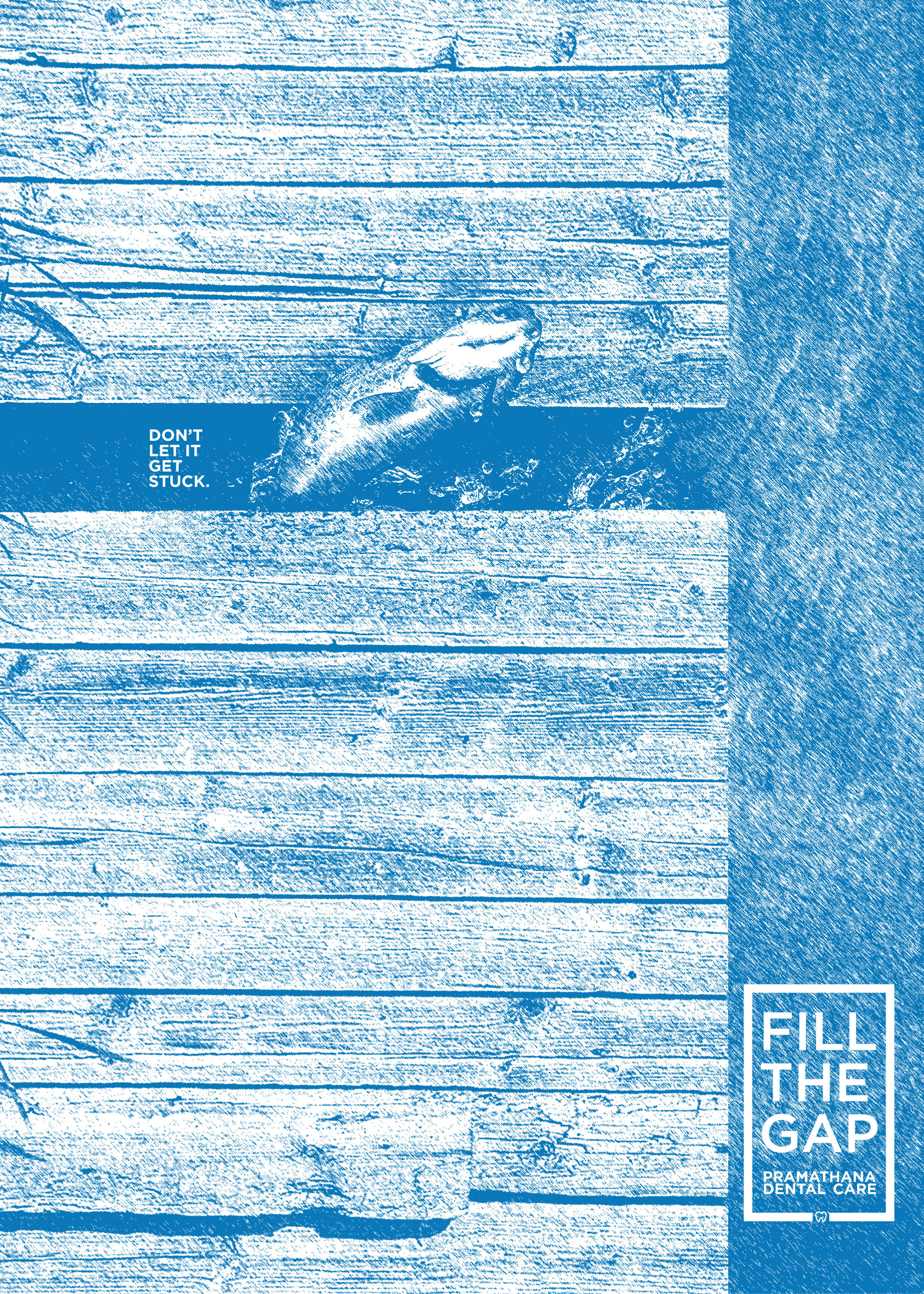 Lürzer's Archive featured - Issue 2, 2022
The campaign was featured in Lürzer's Archive, one of the foremost advertising magazines in the world which features print and TV from around the world. The bi-monthly magazine for the advertising industry has a global circulation of 38,000.
Idea: 'Dont' let it get stuck. Fill the gap'. Pramathana Dental Care offers tooth correction and filling services, so that there are no gaps in your teeth where food can get stuck and cause decay.