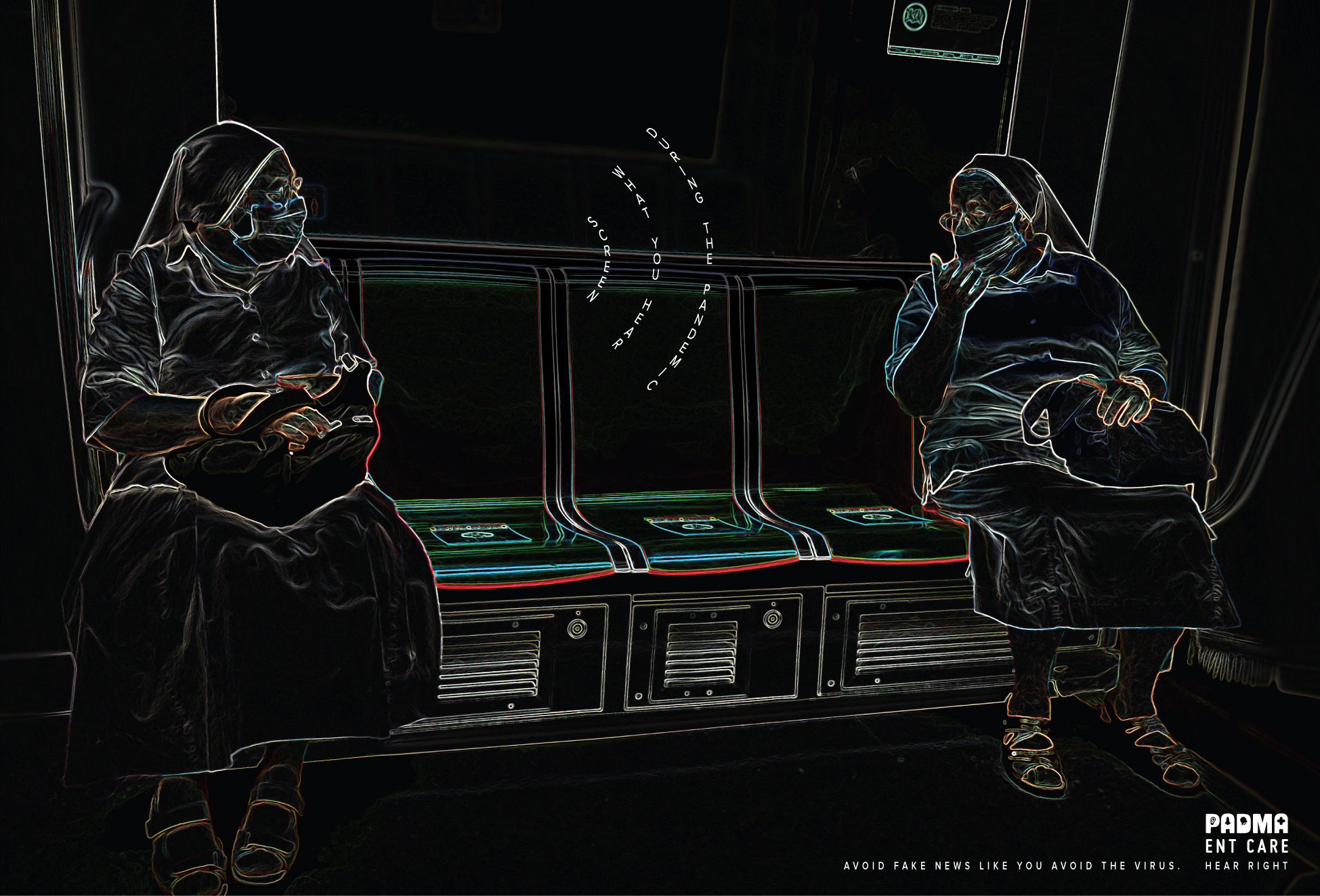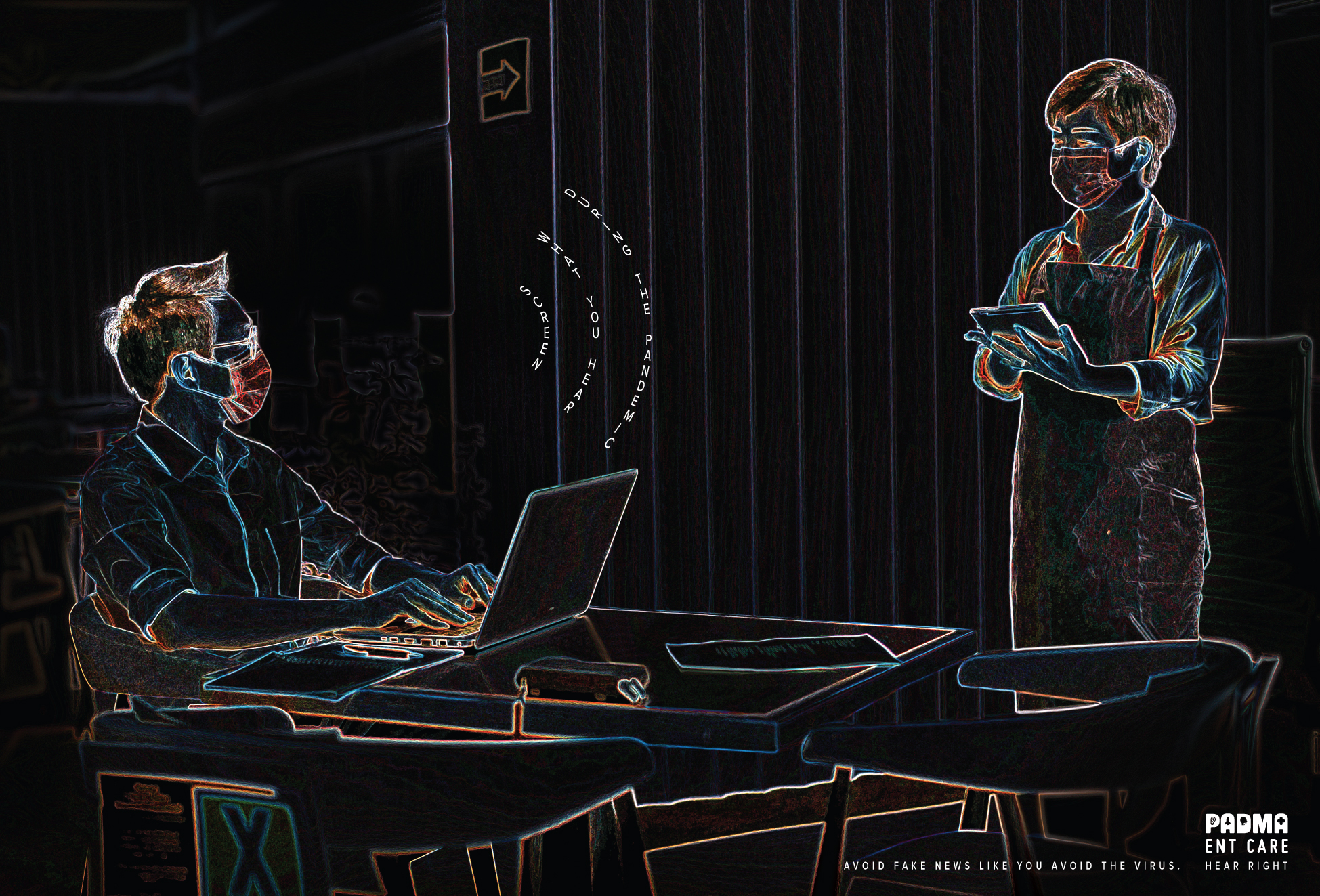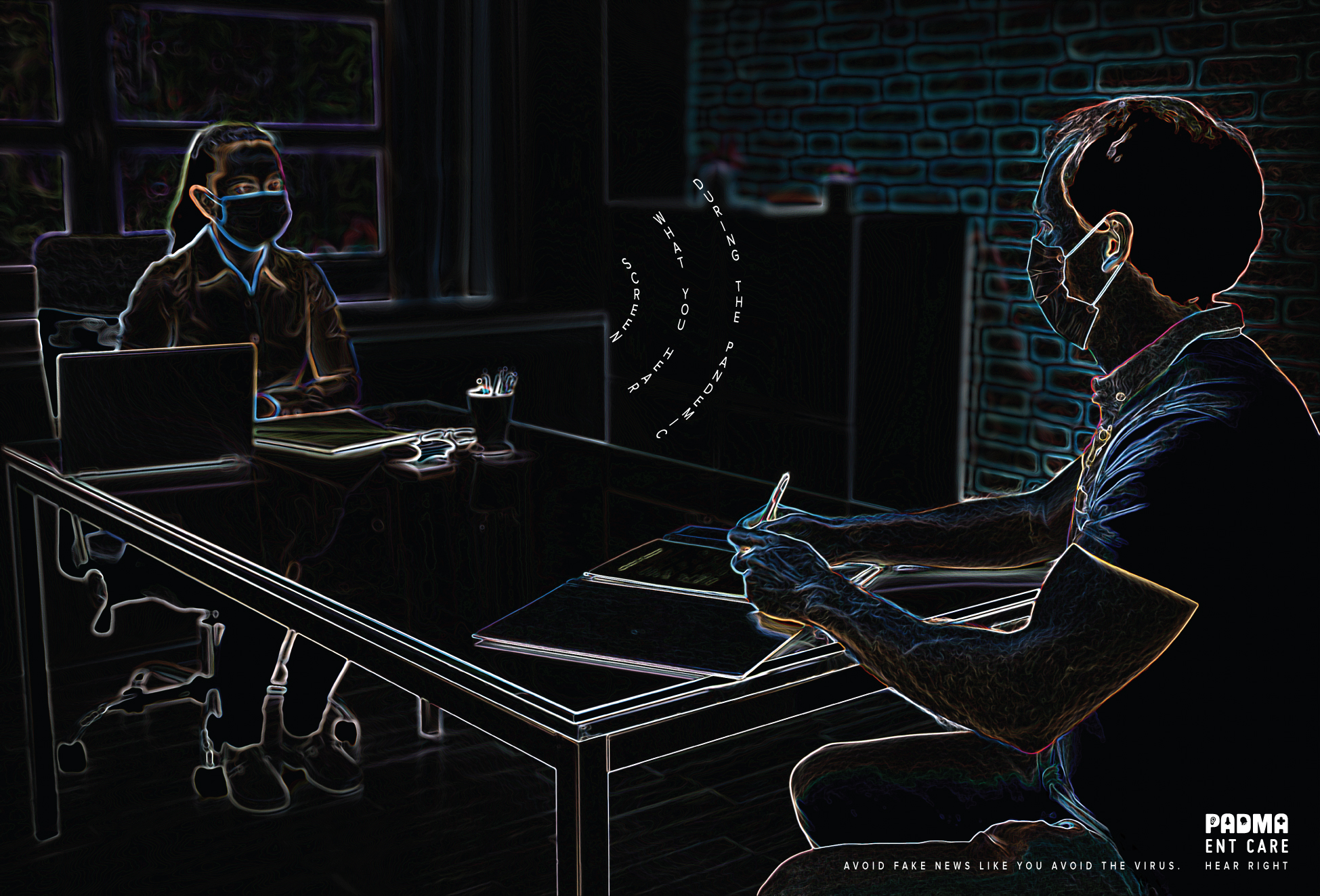 Lürzer's Archive featured - Issue 3+4, 2021
The campaign was featured in Lürzer's Archive, one of the foremost advertising magazines in the world which features print and TV from around the world. The bi-monthly magazine for the advertising industry has a global circulation of 38,000.
Idea: "Screen what you hear during the pandemic". A public service campaign by Padma ENT Care to warn people about fake news. An initiative to ensure that everyone "hears right".